Nursery/Childcare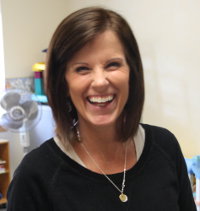 General Information:
The nursery is provided on Sunday mornings during the 9:00am worship service and 10:15am Sunday school hour. It is located on the first floor.
There is a separate room for infants, with cribs, a playpen, and other age-appropriate equipment and toys. Rocking chairs are available. Toddlers are in the main nursery room, which is equipped with lots of toys, books, blocks, music, etc. Windows provide ample natural lighting and help to create a welcoming environment. Church and parent volunteers help support the nursery on a rotating basis.
On Sunday mornings, a snack is given during the 9-10am service hour. We usually serve goldfish crackers and juice, but occasionally a special snack may be served. Please notify your child's caregiver of any allergies. During other nursery hours, snacks are given as well.
As a parent, you are always welcome to come in to the nursery, especially on your first visit to get to know the rooms and the staff. We have found that it works best during the dropping-off process for parents to simply give their child to a staff member and say good-bye; prolonged farewells often make small children more upset. Your child will be comforted and encouraged to play at his or her own pace.
What to bring with your child:
Diaper bag containing diapers, wipes, diaper ointments or powder, bottle or sealed cup, change of clothes, snacks. If your child is teething, you may want to include a teething gel product (baby Ambesol, Orajel, etc.). The staff will administer teething gel products if asked. We ask that you label your child's belongings: bottles, cups, diaper bags, and especially any beloved blankets or stuffed animals.
What not to bring:
Because many children are allergic to peanuts and/or peanut butter, please do not bring any snack items containing peanuts or peanut butter.
Sign-In:
There is a sign-in sheet located inside the nursery. This is where you will sign in your child and note where you will be (worship service, Sunday school, etc.). If this is your first time signing in to the nursery, you will be asked to fill out a short information sheet, including any allergies your child might have of which the staff needs to be aware.
Note:
In order for your child to be in the nursery, you must stay in the church. Please do not leave the church for personal errands.